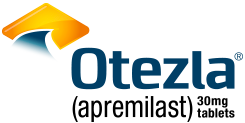 The FDA approves new data
for otezla® (apremilast)
New information coming soon to OtezlaPro.com
Are You a Healthcare Professional?
About Behçet's Disease
Behçet's Disease (BD) is also referred to as Behçet's Syndrome1
Behçet's Disease is a rare, chronic, multisystem inflammatory disorder1
Behçet's Disease, also referred to as Behçet's Syndrome, is classified as a variable vessel vasculitis.1
Multiple systems can be affected by BD, but it is often characterized by recurrent oral ulcers accompanied by lesions in other organ systems1
The International Study Group (ISG) criteria can be used to diagnose BD by the presence of recurrent oral ulceration plus at least 2 of the following: recurrent genital ulceration, eye lesions, skin lesions, or a positive result on pathergy testing2
A diagnosis of BD typically takes approximately 5 years from the onset of manifestations3
Prevalence of manifestations4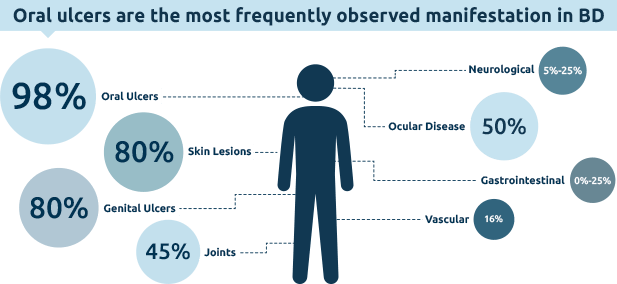 Recurrent oral ulcers are the hallmark manifestation of BD5
Oral ulcers can be bothersome and painful6,7
Present in 98% of patients diagnosed with BD3,4
Recurrent oral ulcers in BD can crop, be painful, and scar4,8
Diagnosis of BD with recurrent oral ulcers is complicated by a number of possible differential diagnoses, such as aphthous stomatitis or inflammatory bowel disease, among others9
Oral ulcers can present in 98% of patients with BD3,4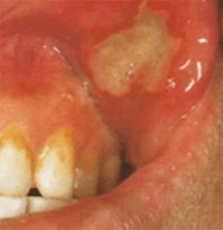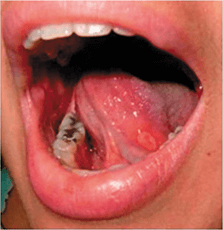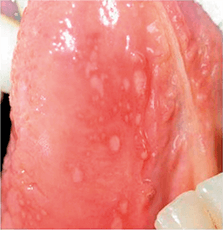 Otezla is the first and only FDA-approved systemic therapy for oral ulcers associated with BD12
In BD, the efficacy of Otezla® (apremilast) was demonstrated based on the number and pain of oral ulcers
The most commonly reported adverse reactions (≥10%) for Otezla were diarrhea, nausea, headache, and upper respiratory tract infection
An oral, non-biologic systemic treatment for patients with oral ulcers associated with Behçet's Disease12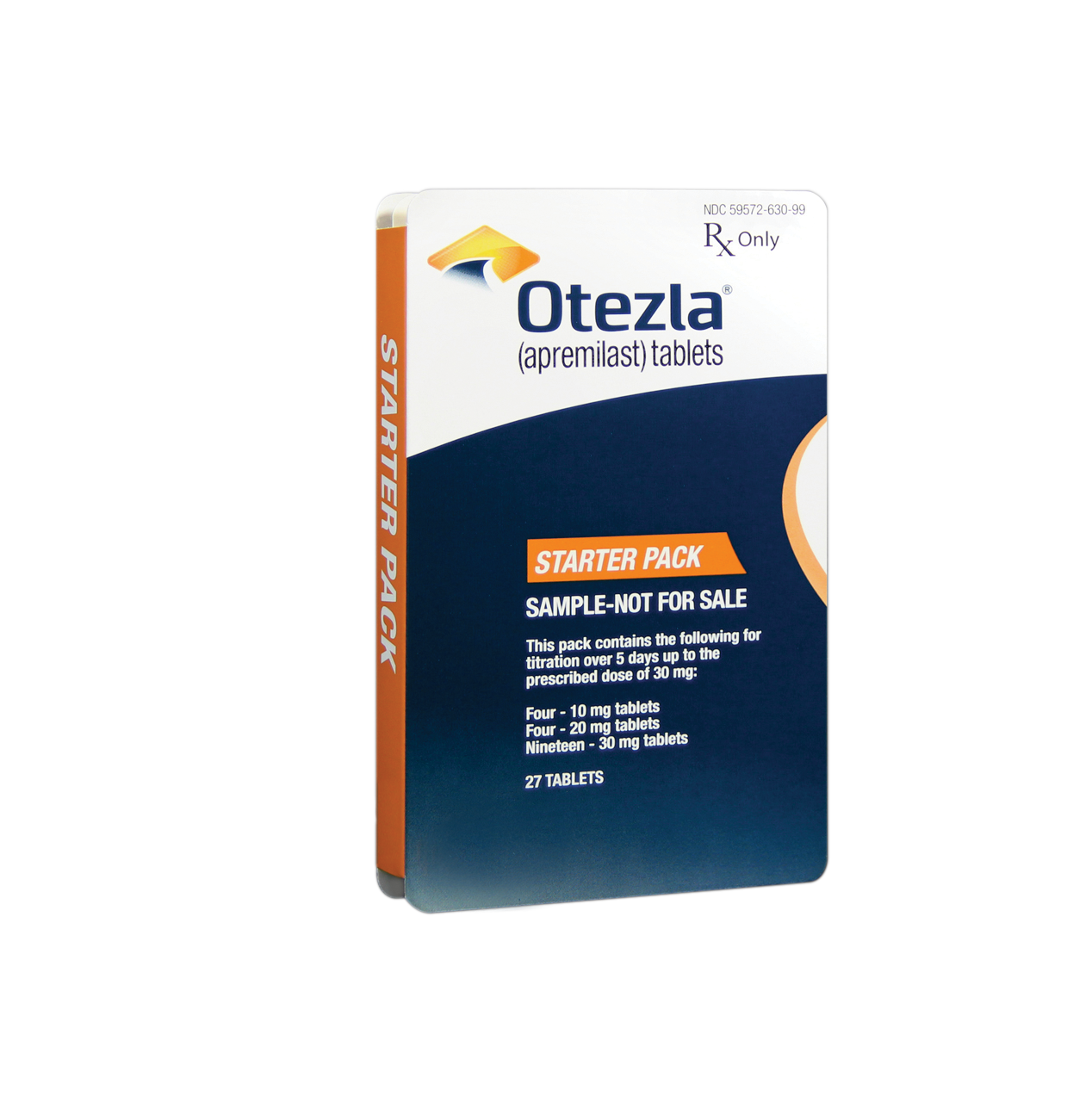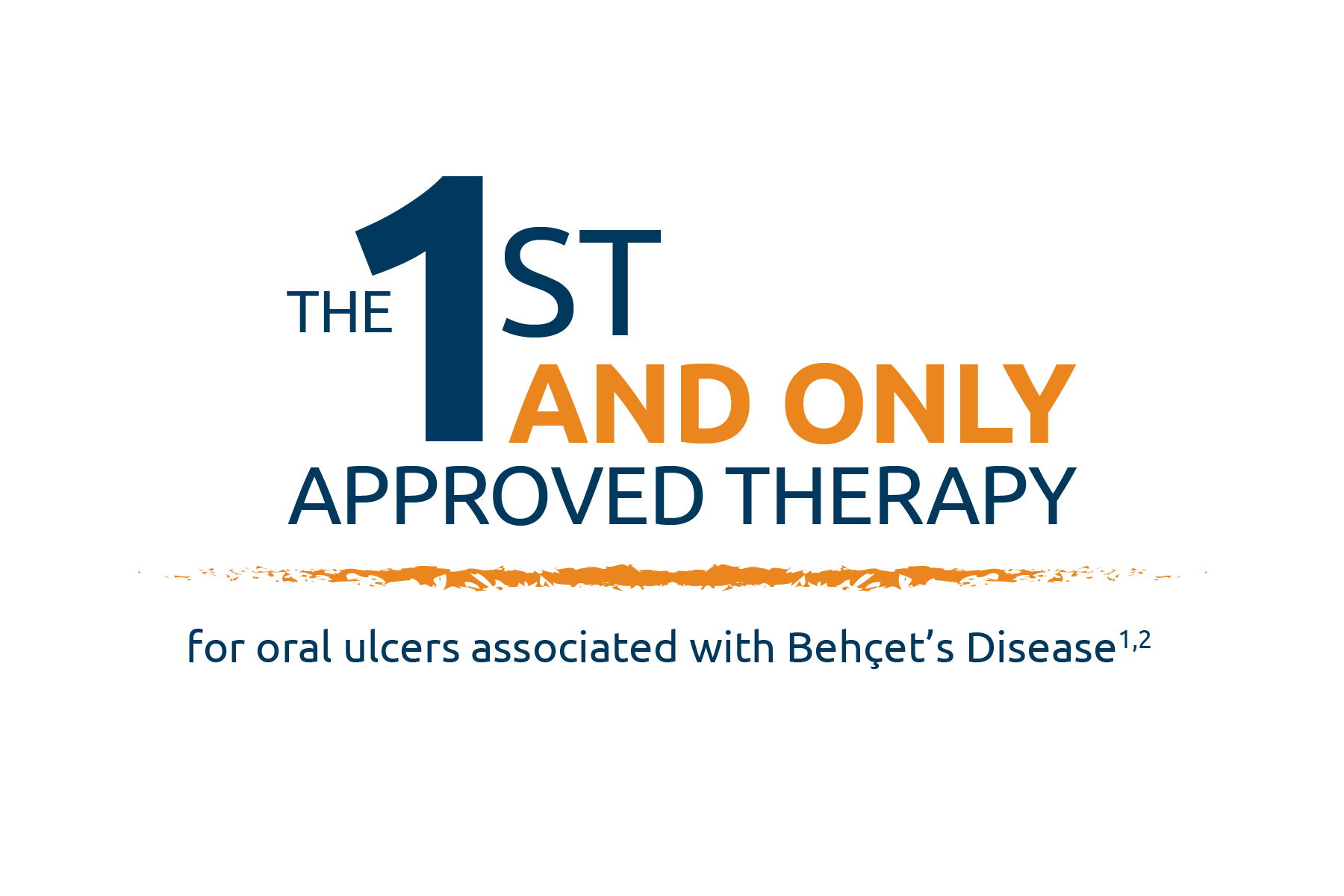 References: 1. Leonardo NM, McNeil J. Int J Rheumatol. 2015;2015:945262. 2. International Study Group for Behçet's Disease. Criteria for diagnosis of Behçet's disease. Lancet. 1990;335(8697):1078-1080. 3. Alpsoy E, Donmez L, Onder M, et al. Br J Dermatol. 2007;157(5):901-906. 4. Yazici Y, Yazici H, eds. Behçet's Syndrome. New York, NY: Springer; 2010:7-34. 5. Zeidan MJ, Saadoun D, Garrido M, et al. Autoimmun Highlights. 2016;7(1):4. 6. Alpsoy E. J Dermatol. 2016;43(6):620-632. 7. Melikoglu M, Melikoglu M. Acta Reumatol Port. 2014;39:46-53. 8. Bang D, Hur W, Lee ES, Lee S. J Dermatol. 1995;22(12):926-929. 9. Ambrose NL, Haskard DO. Nat Rev Rheumatol. 2013;9(2):79-89. 10. Lee S, Bang D, Lee ES, Sohn S, eds. Behçet's Disease: A Guide to its Clinical Understanding Textbook and Atlas. Heidelberg, Germany: Springer-Verlag; 2001:19-50. 11. Gualtierotti R, Marzano AV, Spadari F, et al. J Clin Med. 2019;8(1):1-19; http://creativecommons.org/licenses/by/4.0/. 12. Otezla [package insert]. Thousand Oaks, CA: Amgen Inc.
INDICATIONS & IMPORTANT SAFETY INFORMATION
INDICATIONS & IMPORTANT SAFETY INFORMATION