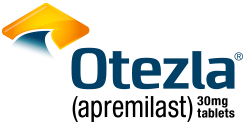 The FDA approves new data
for otezla® (apremilast)
New information coming soon to OtezlaPro.com
Are You a Healthcare Professional?
Which healthcare insurance plans cover Otezla® (apremilast)?
Health insurance plans throughout the United States cover the cost of Otezla.
This table lists many of the insurance plans that currently cover Otezla. Amgen Inc. continually works to expand the number and location of insurance plans that cover the cost of Otezla. If the insurance plan that you seek is not on this table, please contact Amgen Inc. to inquire if additional plans have recently been added.
Financial Assistance
The Otezla SupportPlus™ program offers multiple resources for you and your patients, including insurance and reimbursement support. Financial assistance options are available to patients who face a wide variety of insurance scenarios:
Patients with commercial health insurance plans
Patients covered by Medicare and Medicaid
Patients without health insurance coverage
Underinsured patients
Click here to learn more about Otezla SupportPlus™ or contact an Amgen Inc. representative at +1 805-447-1000 to discuss which financial-assistance program may be appropriate for your patient.
Prescribing Support
The Resource Center provides information to help start your patients on Otezla, to verify their insurance benefits, and to support their treatment. The Resource Center provides downloadable materials and guidance such as the prescription start form, a form to obtain a letter of medical necessity, an application for financial assistance for patients, and educational materials for patients.
If you have questions related to pharmacy benefit management procedures, please contact Otezla Support Plus (1-844-4Otezla) 8AM-8PM ET, Monday –Friday.
Request a rep for more information if the insurance plan that you seek is not included.
References: 1. Otezla [package insert]. Thousand Oaks, CA: Amgen Inc. 2. Data on file, Amgen Inc.
INDICATIONS & IMPORTANT SAFETY INFORMATION
INDICATIONS & IMPORTANT SAFETY INFORMATION