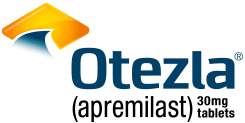 The FDA approves new data
for otezla® (apremilast)
New information coming soon to OtezlaPro.com
Are You a Healthcare Professional?
How to Start
Otezla® (apremilast) is administered orally1
Click arrow for more information
Starting with
in-office sample: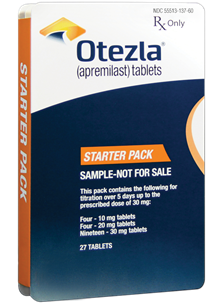 Otezla 2-week Starter Pack
2 weeks of medication, including

5 days

of titration doses
Starting with the
specialty pharmacy: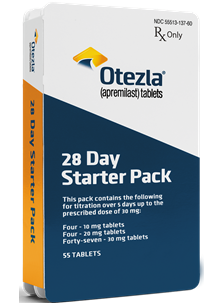 Otezla 28-day Pack
Includes 5 days of titration doses and additional maintenance doses if Starter Pack is not provided in office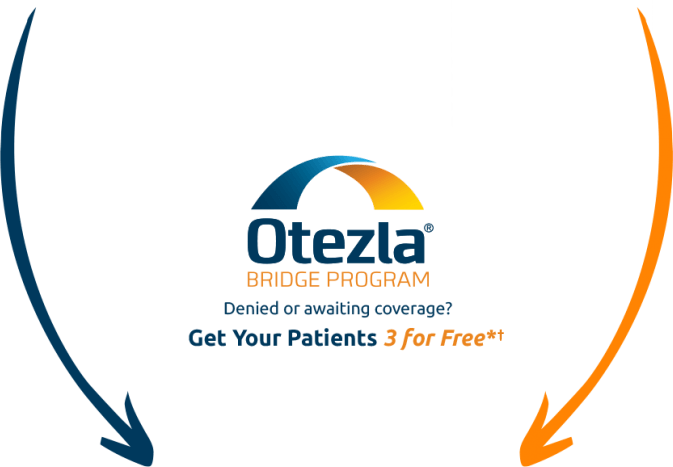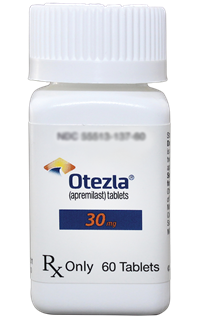 Otezla 30 mg 30-day Supply
Maintenance doses for patients who have received benefit verification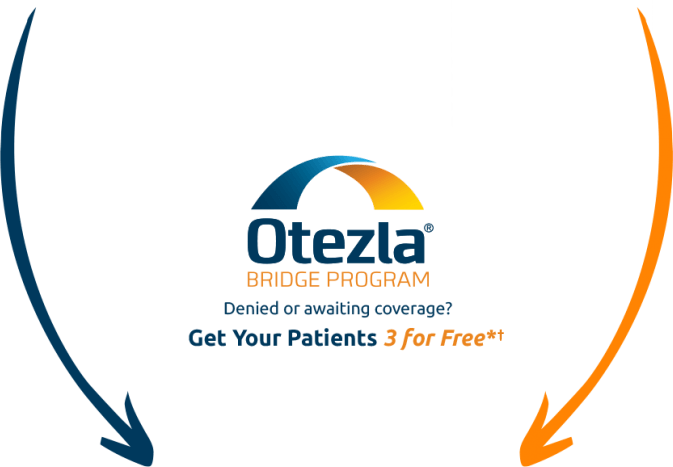 Reference: 1. Otezla [package insert]. Thousand Oaks, CA: Amgen Inc.
INDICATIONS & IMPORTANT SAFETY INFORMATION
INDICATIONS & IMPORTANT SAFETY INFORMATION